I have recently been reading in Revelation, a picture of the days to come. I don't think any of us will argue that we are rapidly pushing toward the end of times. It is going to get more difficult to stand for Christ the nearer we come. Revelation starts out with a description of Christ and him speaking to seven of the churches. Those letters can give us the encouragement to stand and press on in him – To be conquerors.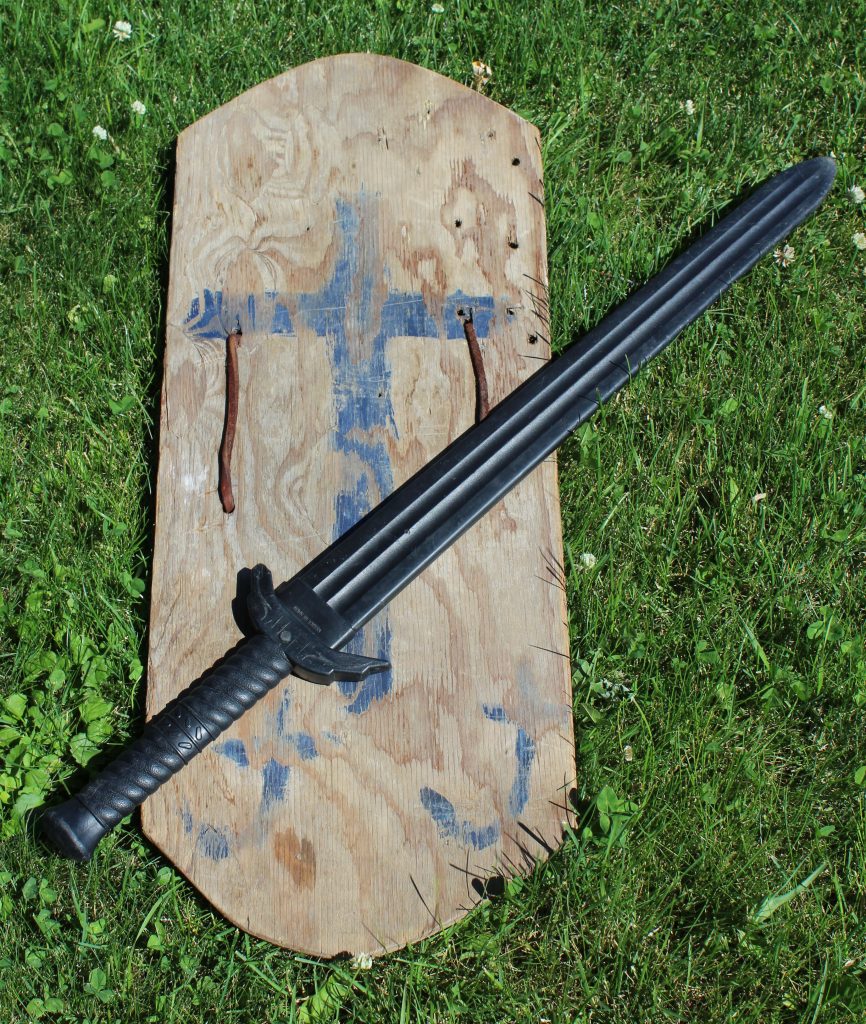 In Revelation 1:13-16 (please go read it) we get a physical description of Christ which should strike us with awe and humble us. But starting in verse 17 we start getting a description of who Christ is from his own mouth.
Fear not
Fear not, I am the first and the last, and the living one. I died, and behold I am alive forevermore, and I have the keys of Dearth and Hades.
Revelation 1:17-18
The first thing he says is "Fear not." He was speaking directly to John who was overcome with seeing Christ glorified. But it applies to us, too. So many times, he tells us to not fear.
Fear not, for I have redeemed you – from Isaiah 43:1-2
Fear not, for I am with you – from Isaiah 41:10.
we will not fear though the earth gives way – from Psalm 46:1-3.
for God gave us a spirit not of fear – 2 Timothy 1:7
This just lists a few. We need not fear because Christ is the antidote and deliverer from fear.
I sought the Lord, and he answered me
and delivered me from all my fears.
Psalm 34:4
Who is Christ
Scattered across Revelation 2 & 3 are further descriptions that were sent to seven churches in what is now Turkey.
The words of
him who holds the seven stars in his right hand, who walks among the seven golden lampstands. – 2:1
the first and the last, who died and came to life. – 2:8
him who has the sharp two-edged sword. – 2:12
the Son of God, who has eyes like a flame of fire, and whose feet are like burnished bronze. – 2:18
him who has the seven spirits of God and the seven stars. – 3:1
the holy one, the true one, who has the key of David, who opens and no one will shut, who shuts and no one opens. – 3:7
the Amen, the faithful and true witness, the beginning of God's creation. – 3:14
What a description of Christ. By keeping the awesome power and might of Christ in the front of our minds, we can continue to banish those fears from our hearts and minds. For how can we have room for fear when Christ is foremost.
Encouragement and Warnings
The letters to the churches encourage us to stand firm with Christ and not sway from his teaching. Also, they serve as markers for how we should act. For example:
your patient endurance – 2:2
hold fast to my name – 2:13
did not deny my faith – 2:13
kept my word – 3:8
have not denied my name – 3:8
Similarly, they can serve as warnings. For example:
you have abandoned the love you had at first – 2:4
you…hold to the teaching of Balaam…of the Nicolaitans – 2:14-15
If you will not wake up, I will come like a thief – 3:3
you are neither cold nor hot…I will spit you out of my mouth – 3:15-16
In addition, if we pay attention to these letters, we have a fairly good roadmap for living. We have a list of good to emulate. Also, we have a list of warnings to stay away from and/or repent from, if we will honestly search our hearts and examine our lives.
To the one who conquers…
Finally, each letter ends with an award for conquering in his name. Each final statement includes "He who has an ear, let him hear what the Spirit says to the churches." as well as "to the one who conquers."
To the one who conquers…
I will grant to eat of the tree of life, which is in the paradise of God. – 2:7
will not be hurt by the second death – 2:11
I will give some of the hidden manna, and I will give him a white stone, with a new name written on the stone that no one knows except the one who receives it. – 2:17
and who keeps my works until the end, to him I will give authority over the nations, and he will rule them with a rod of iron, as when earthen pots are broken to pieces, even as I myself have received authority from my Father. And I will give him the morning star. – 2:26-28
will be clothed thus in white garments, and I will never blot his name out of the book of life. I will confess his name before my Father and before his angels. – 3:5
I will make him a pillar in the temple of my God. Never shall he go out of it, and I will write on him the name of my God, and the name of the city of my God, the new Jerusalem, which comes down from my God out of heaven, and my own new name. – 3:12
I will grant him to sit with me on my throne, as I also conquered and sat down with my Father on his throne. – 3:21
Let us be in the list of conquerors.